A Moving Checklist can help you stay organized throughout the chaos of moving. Moving is a lot of work, creating a checklist can help ensure you're not overlooking anything that needs to be done. You don't want to forget anything when you're packing, and you certainly want to get your deposit back - a Moving Checklist can help ensure everything is accounted for and helps you stay on top of everything during the move.
Use the Moving Checklist document if:
You want to keep track of important moving information.
You're helping someone else move.
---
<![CDATA[ ]]>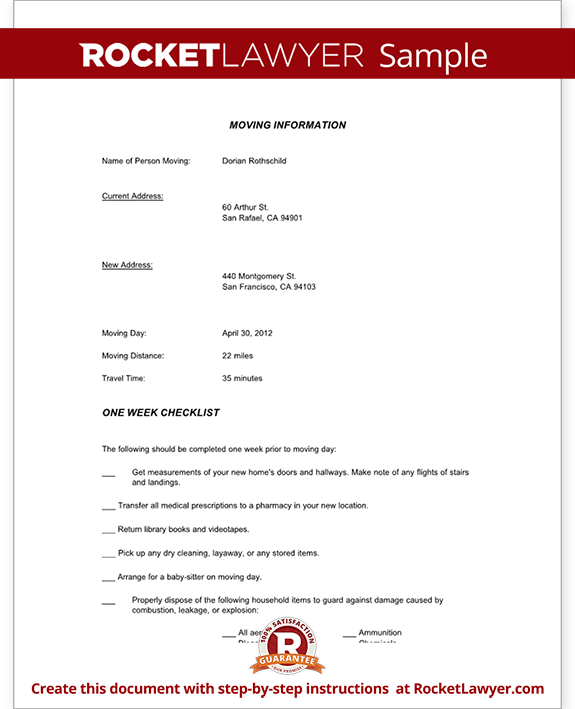 View Sample
Sample Moving Checklist
More than just a template, our step-by-step interview process makes it easy to create a Moving Checklist.

Save, sign, print, and download your document when you are done.

Sample Moving Checklist
Our step-by-step interview process makes creating a printable Moving Checklist easy.
Make Document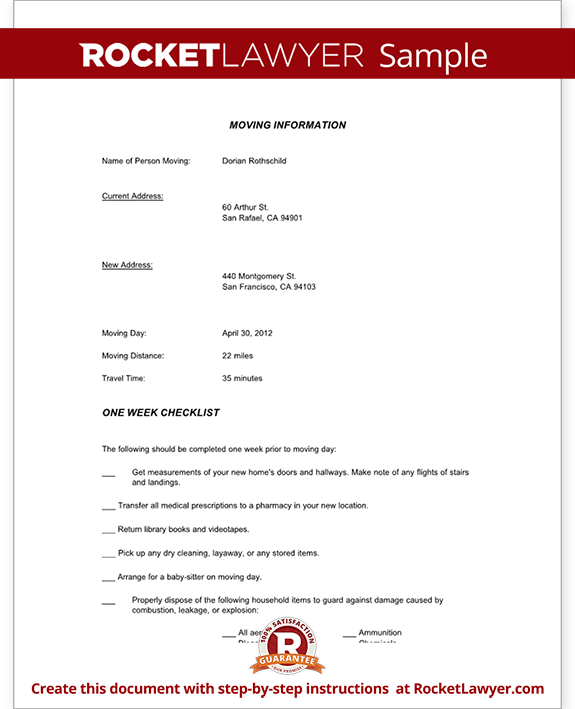 ---
Having a Moving Checklist can help you make moving easier. Be it organizing the items you're moving or keeping track of important times and dates regarding your move, writing down everything can help ensure nothing is forgotten or left out. Chances are that you're going to have your hands full on moving day. Making a checklist now may be able to save you a lot of stress when the big day finally comes. A Moving Checklist can help you weather the storm and land safely in your new home.

Other names for this document: Moving Worksheet, Checklist for Moving