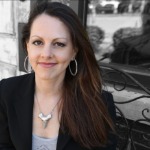 Reviewed by Rocket Lawyer On Call Attorney Ashley Hollan, Esq

You can outline exactly what your end-of-life healthcare wishes are with our Living Will, and help protect your family so they're not stuck guessing what you'd want if you are incapacitated. It can detail end-of-life care like CPR and breathing tubes. A Georgia Living Will can also be part of a complete estate plan.
Use the Georgia Living Will document if:
You're about to draft a comprehensive estate plan.
You just want to state your end-of-life wishes in writing in case you're ever unable to.
From Atlanta to Savannah, a Georgia Living Will can prevent family disputes. During a tough time, you don't want your loved ones arguing over your end-of-life healthcare. By defining and stating your wishes, you've taken a big burden off their shoulders. This document can also let your doctor know what your preferences are for medical treatments. Whether you want dialysis or not, and other medical preferences, it's critical that you have your wishes in writing. You and your loved ones can rest a little easier knowing that everyone's on the same page and that your wishes are in writing. Whether as part of a full estate plan or by itself, a Georgia Living Will communicates what you want.
---