An Exhibit helps you supplement existing documents in a number of ways. Be it a civil suit, custody battle, or divorce, an Exhibit allows you to append and submit new information for consideration. An Exhibit can give you the versatility to adapt to an evolving situation.
Use the Exhibit document if:
You have to supplement legal documents with additional information.
You're providing evidence.
---
<![CDATA[ ]]>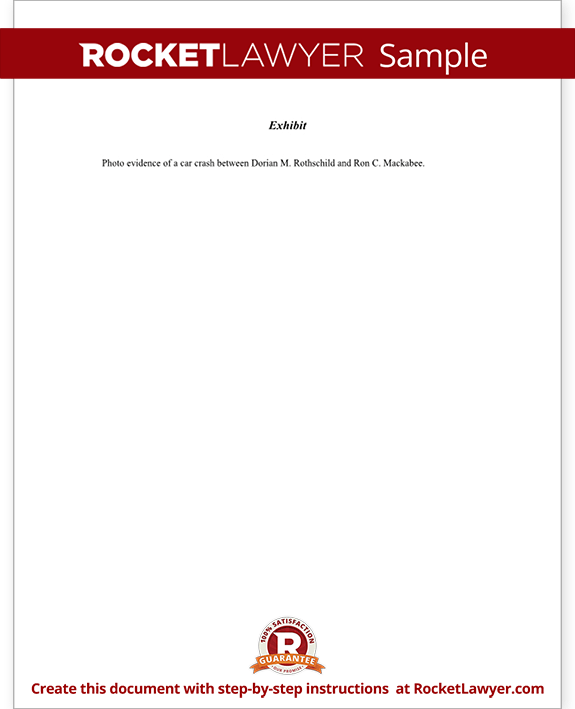 View Sample
Sample Exhibit
More than just a template, our step-by-step interview process makes it easy to create an Exhibit.

Save, sign, print, and download your document when you are done.

Sample Exhibit
Our step-by-step interview process makes creating a printable Exhibit easy.
Make Document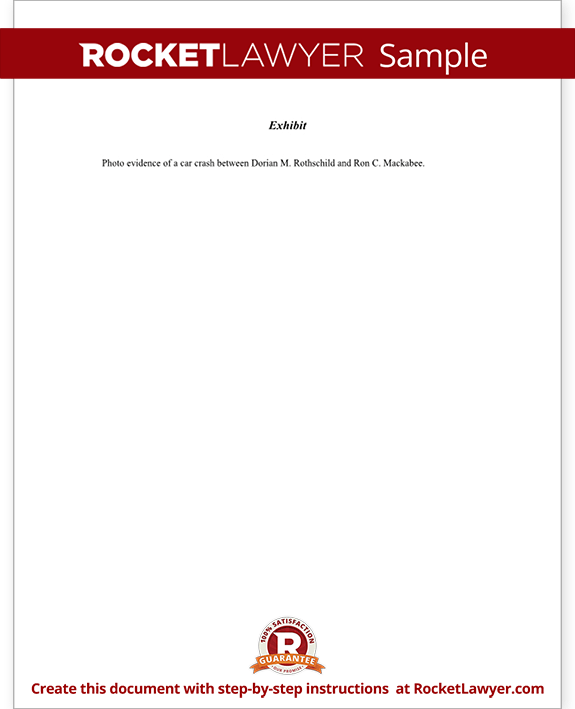 ---
An Exhibit can be used to attach and submit new evidence in a case. Sometimes arguments are challenged or simply don't have the impact you would have liked - in these instances an Exhibit may be able to provide that extra measure of credibility that you need to really make your point. Whether it's shoring up weaknesses or making your argument air-tight, an Exhibit is a formal way to introduce the evidence you need.

Other names for this document: An Addendum, Attachment, Supplement