Staying organized not only helps run your company efficiently, it helps you stay legally compliant. Keep things in great shape by maintaining Corporate Records regarding shareholders, employees, officers and more. With Corporate Records on file, you'll be able to keep up with your corporate compliance responsibilities and have something to refer to when questions arise.
Use the Corporate Records document if:
You need to prepare a list of names and relevant information, for example, shareholders, directors, officers, employees, and other related parties of the corporation.
You need a format for preparing custom reports.
---
<![CDATA[ ]]>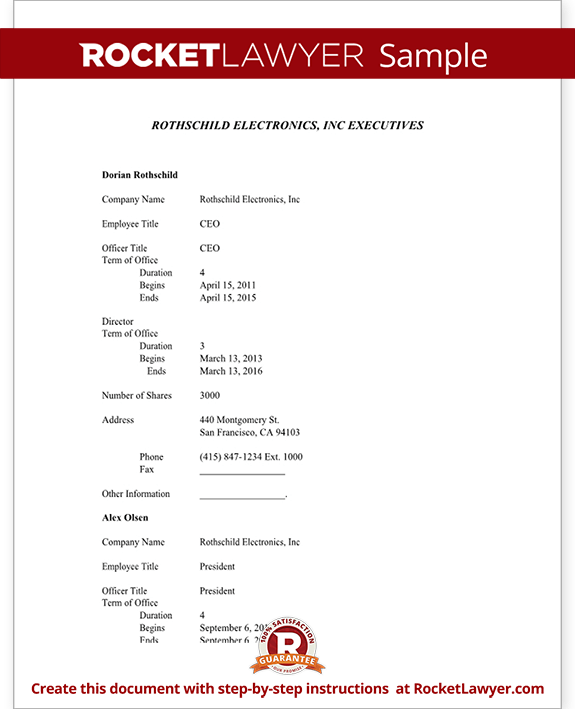 View Sample
Sample Corporate Records
More than just a template, our step-by-step interview process makes it easy to create a Corporate Records.

Save, sign, print, and download your document when you are done.

Sample Corporate Records
Our step-by-step interview process makes creating a printable Corporate Records easy.
Make Document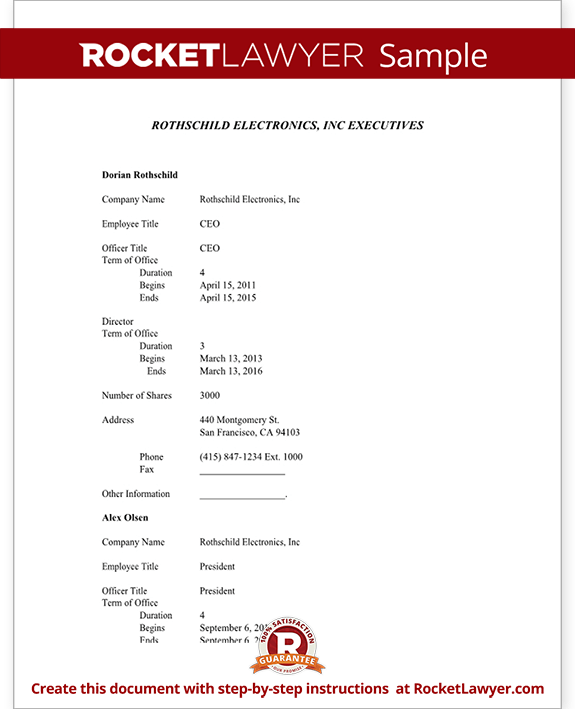 ---
Organize your business with the help of our Corporate Records planning document. More like a worksheet than a binding legal document, you can adapt the Corporate Records to your specific needs, like custom reports or individual records. Whether you're compiling a list of employees, or an agenda for a board meeting, creating a worksheet is a great way to clarify your thoughts. Be sure to give your document a title (for easier future reference), and explain whose business information you're recording.

Other names for this document: Business Records, Corporate Records Management