Arbitration Agreement Basics
Want to avoid the time and expense of a court visit? Plan ahead by creating an arbitration agreement, which can help you get to a quicker and cheaper resolution for common legal disputes. When sticky situations arise in the future and there's an arbitration agreement in place, both parties have already agreed that any disputes will be worked out through arbitration, and not through the court.
Use the Arbitration Agreement document if:
You're in a dispute with a business partner and want to avoid the high costs of court.
You'd like to form an agreement with a business partner regarding how you?ll handle future disputes.
---
<![CDATA[ ]]>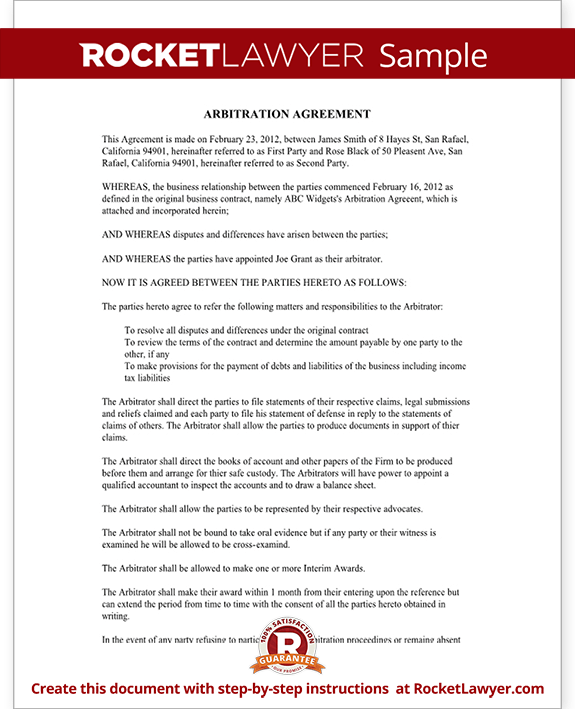 View Sample
Sample Arbitration Agreement
More than just a template, our step-by-step interview process makes it easy to create an Arbitration Agreement.

Save, sign, print, and download your document when you are done.

Sample Arbitration Agreement
Our step-by-step interview process makes creating a printable Arbitration Agreement easy.
Make Document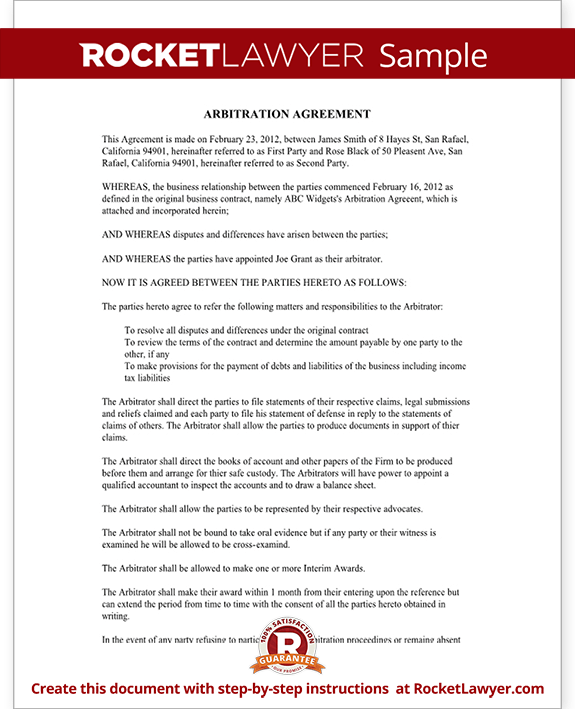 ---
By creating an arbitration agreement in advance of any legal disputes, both parties can help prevent unnecessary legal costs and hassles down the road. Our simple question and answer format provides you with a free agreement in minutes.

If you have other legal needs, check out our full list of service agreements that are customizable for every industry.

Other names for Arbitration Agreement: ADR, Alternative Dispute Resolution (please note that arbitration is only one part of ADR)