The largest part of putting together an application form is finding the right questions to ask. Maybe your business requires working overtime on occasion, or taking on different shifts—maybe you need to hire immediately or find someone who's willing to start a few weeks later. Not only that, but many questions can be illegal in certain states, such as questions about religion, marriage status, or debts.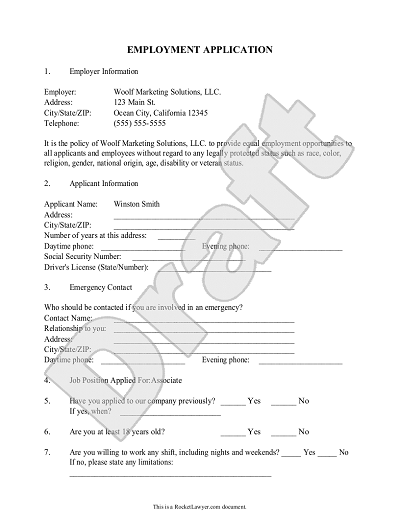 Employment Application form. To create your own personalized Employment Application, click on the image above
With an individualized Employment Application form you can help ensure that you're asking the right questions for your business. And after you have your answers you'll have a consistent set of records in case you need to review an applicant again or if a new position opens up.
Ready to get started? Simply click the link below to begin building your customized Employment Application form. If you would like more information some of our legal help articles may be able to help:
---