MAKE YOUR FREE

Force Majeure Notice
Other Names:
Force Majeure Contract Termination Letter
Act of God Clause Notice
Hardship Clause Letter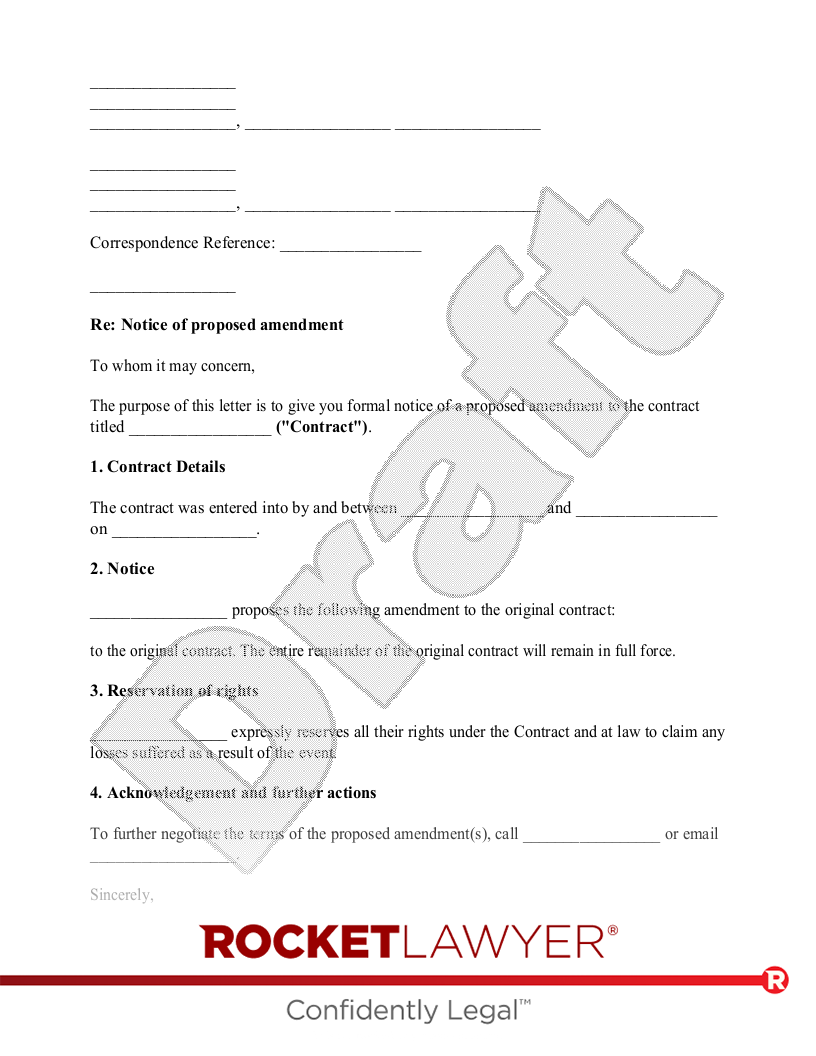 What is a Force Majeure Notice?
A Force Majeure Notice allows you to alert the other signer(s) regarding a contract termination or a proposed amendment due to a Force Majeure or "Act of God", such as a hurricane, fire or pandemic. Specifically, this letter will cover why you want to change or end your contract, when the contract was entered into, and when the notice to end the contract is effective (if applicable). The letter also allows you to suggest specific contract changes and provides contact information for further negotiation.
Of course, a Force Majeure Notice requires that your contract contain a Force Majeure clause that frees both parties from liability when an extraordinary event prevents one or both parties from fulfilling their responsibilities under the contract. It is also important to understand that invoking force majeure may not automatically relieve you of your legal obligations if your contract is not worded to protect you in this situation. If you are unsure of your rights within your contract,
ask a lawyer
.
However, even if you do not have a Force Majeure clause in your contract, or the contract is worded in a way that does not cover your specific situation, it may still be valuable to provide notice to the other party and request an amendment.
When to use a Force Majeure Notice:
You are a landlord whose residential or commercial tenant can't pay rent.
You have been asked by your tenant to defer rental payments because of COVID-19 and agree to this deferral.
You want to set out the terms of the rent deferral and repayment.
You want to temporarily reduce rent in exchange for help on the property.
Sample Force Majeure Notice
The terms in your document will update based on the information you provide
This document has been customized over 4.3K times

Documents and communicates
Ask a lawyer questions about your document
,
Correspondence Reference:
Re: Notice of
To whom it may concern,
The purpose of this letter is to give you formal notice of ("Contract").
. Contract Details
The contract was entered into by and between and on .
This change will be the only change These changes will be the only changes
. Reservation of rights
expressly reserves all their rights under the Contract and at law to claim any losses suffered as a result of the event.