By On Call Attorney Todd Kulkin
So, your non-profit organization is ready to expand, and solicit donations in other states. Perhaps you're planning a fundraising event in the closest major city, which is in your neighboring state. Maybe you're gearing up for a mail solicitation program, or looking to advertise over the radio or television. Many non-profits take this crucial step before understanding exactly how they need to prepare, which can result in disaster; but preparation doesn't need to be a problem.
Get started Start Your Non-Profit Answer some questions. We'll take care of the rest.
We have a two-tier taxation system in this country: state and federal. Just because you have exempt status in your home state, and under the Internal Revenue Code, does not mean that you are exempt in other states as well. Although you do not need to
incorporate
in every state in which you want to obtain donations, you do need to obtain permission from the Secretary General of any other state you want to solicit in as a "foreign" non-profit.
Keep in mind that these filings are meant for "on the ground" marketing and solicitation, such as fundraising events, sales, direct mail solicitation, and in-person solicitations to the general public. If your organization ignores this rule and solicits the general public in another state without approval, then your organization may be subject to civil or criminal penalties, as well as payment of back taxes. This not only includes state income tax, but sales tax on any items that are sold to donors in other states (e.g., t-shirts, books, and calendars). On the flip side, if you follow the rules and obtain permission from other states, then your organization will be exempt from state income and sales tax for the solicitations described in your application. There is a registration fee in most states, so check ahead and be prepared.
For non-profits entering the national arena and preparing to increase their marketing presence, it's good practice to obtain permission from states with major metropolitan areas where donors with money are clustered, such as New York, Illinois, California, and Florida, instead of going through the expense of registering in all 50 states. Fortunately, there is a common filing form which the vast majority of states accept, called the URS. An attorney can take you through the URS process so that you can fill out the form once and use it to register in whichever states you want when you want them (provided the application is updated when necessary).
---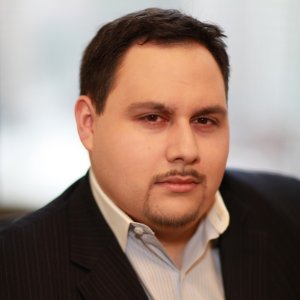 Todd Kulkin
is a business attorney specializing in legal services to small to medium sized businesses, start-ups and nonprofit organizations. He has a unique commitment to flat fees, personalized law services and education on the legal issues surrounding your business.
Get started Start Your Non-Profit Answer some questions. We'll take care of the rest.
Get started Start Your Non-Profit Answer some questions. We'll take care of the rest.