Learn more about Letter of Intent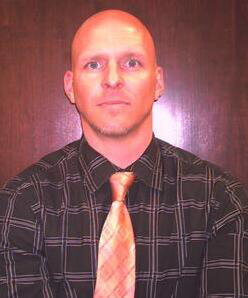 Reviewed by Rocket Lawyer On Call Attorney Noah Davis, Esq.
What is a Letter of Intent?
A Letter of Intent (LOI) shows that you are serious about a purchase or sale. Our form makes it simple for you to make a Letter of Intent for the future purchase of an entire company or part of a company.
When should I use a Letter of Intent?
You want to take serious steps towards negotiating the purchase of all or part of a company.
You want to secure your interest in a company and request that the sellers exclude negotiating with another buyer.
Understanding what a Letter of Intent is and when to use them is a bit confusing. But basically, this letter just means you are serious about continuing towards a purchase and that you want the other party to stop entertaining other offers. Our Letter of Intent template is suitable for all states.
What are other names for a Letter of Intent?
Memorandum of Understanding, Precontract, LOI, Term Sheet
What information do I need to make a Letter of Intent?
This document is rather simple. You should be able to make a professional agreement within a few minutes if you know a bit of basic information. Here is what you'll need:
Your contact information, title and business name
Prospective transaction and purchase price details
Liabilities or obligations
Negotiation rights
How long until the letter terminates
The rest of the document is auto-filled when you submit the above information. Once created you can save, share and edit the document online. You can request an electronic signature or print the Letter of Intent for signing.
Are Letters of Intent legally binding?
While most are not legally binding, there may still be consequences for not complying with the agreed upon portions of the letter. A Letter of Intent is often seen like purchase or crowd-sourced orders, so they are often used to help secure funding or prove the value of the business. If the other party drops out or doesn't honor "in good faith" the letter, actual financial damage may be incurred to the company. In court, most often the judge will make decisions based on what implied intent is expressed in the letter. Sometimes there can be recourse if the parties do not follow through towards an actual legal agreement. We can connect you with a lawyer if you need additional assistance or a document review.
What is the difference between a Letter of Intent, a Memorandum of Understanding, and a Term Sheet?
These documents are similar and are often used interchangeably. While they vary a bit from each other, they are used for the same purpose which is to show intent and an agreement to agree. Most are considered "nonbinding" unless the wording is included to make it binding.
Letter of Intent
Letters of Intent are most often used to start the process of beginning a business deal, purchase or project. Letters of Intent are also often part of the process of applying to a University. However, our LOI template is intended to be used for business purchases.
Memorandum of Understanding (MOU)
A Memorandum of Understanding is often used at the beginning of a business partnership. It can be a short-term agreement (to agree) for a single project or between your business and another that you work with often.
Term Sheet
A Term Sheet is used to show interest in an investment opportunity. Often it is used to outline a potential agreement between an entrepreneur (or startup company) and investors. Term Sheets are used to start the process of establishing agreeable terms. Once both parties are agreed, a formal legal contract can be written.