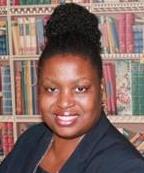 Reviewed by Rocket Lawyer On Call Attorney Stephanie Royal, Esq

As a successful general contractor with a lot of business, there may be times when need to bring in help to get the job done. A Subcontractor Agreement outlines all of the expectations so you're on solid legal footing. With the details hammered out, you can focus on getting the construction project completed right.
Use the Subcontractor Agreement document if:
You are a construction subcontractor and will be providing services and labor for a general contractor.
You are a general contractor and wish to hire a subcontractor to do some or all of the work for a construction project.
Whether you're a subcontractor or just hiring one, a subcontractor agreement helps protect both your interests. As an agreement between a general contractor and a subcontractor, it describes the services and materials provided by the subcontractor, price of the work, and warranties of the parties. Other important clauses include insurance, default, change orders, and indemnification. Please note that this agreement is designed to be used in a construction context only.
---