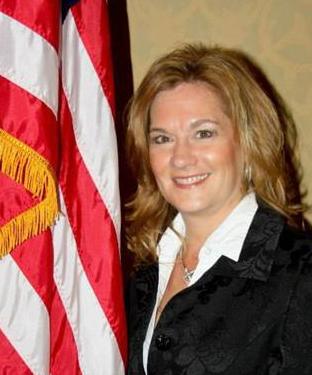 Reviewed by Rocket Lawyer On Call Attorney Tonya Nygren, Esq


Grant Deeds protect buyers during a property transfer. They state that no liens or financial obligations are tied to the property and that the seller will not transfer the property to another person.
Use the Grant Deed document if:
You're buying property and want assurance that the property will not be sold to someone else.
You are buying property and want a guarantee that the property does not have liens or restrictions tied to it.
You are selling property and want to provide assurance to the buyer.
You need to transfer property to a Trust or business.
You want to gift property to another person or entity.
Grant Deeds are most often used to transfer property such as a home or land to another owner when a mortgage or loan is not involved—like when a buyer is paying cash or the property is gifted.
Other names for this document:
Grant Deed Form, Interspousal Transfer Grant Deed, Grant Bargain and Sale Deed
How write a Grant Deed
A Grant Deed is a simple real estate document. Unlike other deed types that may include information about the financing of the property, Grant Deeds do not. You only need a few bits of information to fill out our form and make a Grant Deed.
Here is the information you'll need to make a Grant Deed:
Property details. You'll need the legal description of the property as well as the parcel number. You can attach an image or map if you want.
Contact information for who is to receive the original recorded deed. This is often a grantor, grantee, trustee or attorney.
Contact information for who is granting the property. The grantor can be a single person, a couple, business or trust.
Amount of money exchanged. Include information about any money that may be exchanged for the property. If the property is going to be gifted, you can just say zero dollars. Again, Grant Deeds are not for mortgaged property.
Oil or mineral rights. You have the choice to include oil or mineral rights or not. Some sellers choose to retain those rights.
Rights to the property. Sometimes the seller retains the rights to live on the property after the ownership is transferred. Or perhaps they have items stored on the property they need access to. Whatever the agreement is, you can define it in the document.
Do Grant Deeds need to be notarized?
It is up to you whether you want to have it notarized. It is not legally required. Some people choose to have them notarized as an additional layer of protection for the buyer. If you do not know the seller, it may be a good idea to have it notarized. While the notary cannot confirm the truth of statements in the document, they can verify that the person who signs it is the person you thought it is.
How to get a copy of a Grant Deed
Once filed, Grant Deeds are public records. You can usually obtain a copy from the local recorder's office in the county the property is located. Counties vary on how you can request a copy. Some counties provide online services and others may require you to visit the recorder's office. Additionally, you may not be able to obtain a copy on the spot. You may have to wait for a mailed copy. A small fee is usually charged.
Grant Deed vs. Quitclaim Deed
Grant Deeds are most often used by parties who do not know each other as part of the paperwork involving the transfer of property. Quitclaim Deeds are often used to transfer interest in a property. Quitclaim Deeds are often used during divorce proceedings. For example, one spouse bought a home on their own before they got married. After they divorce, often a third-party buyer will ask the former spouse to sign a Quitclaim Deed to show they have no interest in the property.
Grant Deed vs. Warranty Deed
Grant Deeds offer a bit less protection for the buyer than Warranty Deeds. Some states do not support Grant Deeds and use Warranty Deeds instead. Both are used to show that the property does not have liens or other financial obligations against it. They both also state that no other buyer can buy the property out from under them. However, with a Grant Deed, the warranties are implied whereas in a Warranty Deed they are "guaranteed." In both cases, you can sue if you find out the agreement is violated like if you discover a tax lien on the property. If you don't know which document your state supports, you can ask a lawyer.
Grant Deed vs. Trust Deed
In the simplest of terms, a Trust Deed is used if the property sold is financed. A Trust Deed is similar to a mortgage. In this case, the title of the property is held "in trust" until the loan is paid in full. The property acts as collateral for the loan.
If you'd like to learn more about transferring property, see How to Transfer Real Estate.
---