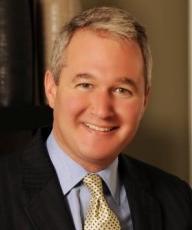 Reviewed by Rocket Lawyer On Call Attorney Christopher B. Johnson, Esq.
You want to protect the people who mean the most, now and always. A Complete Will helps ensure they're taken care of, even when you're gone. By putting your wishes in writing, there's less guesswork and legal hassle for your loved ones. Your Complete Will lets you have a say in how your property and assets are distributed, and documents who you want to take care of your children.
Use the Complete Will document if:
You have property, including digital assets, and you want to spell out how it will be distributed after your passing.
You want to determine the person(s) or organization(s) that will receive your property after your passing.
You want to appoint an executor of your estate to carry out the terms of your Complete Will.
You want to appoint the person who will be responsible for your minor children if the other parent is unable to serve as guardian.

Digital Assets: This broad category can include any type of online account or files (like songs or documents) stored on computers and servers. Examples of what you can add to your legal will include: email accounts, blogs, social-networking sites, online backup programs, photo and document-sharing sites, financial accounts for personal or business, domain names of web sites, virtual property, and other computer files.
A complete will—also known as a last will and testament or legal will—describes how you want your property, accounts, digital assets, child care, and more to be dealt with after your death. You'll also choose an executor to make sure your wishes are carried out. You can use this complete will template whether you're married or single, with or without children.
---