MAKE YOUR FREE

Request Help Toward Promotion
Other Names:
Request Help Towards Promotion Letter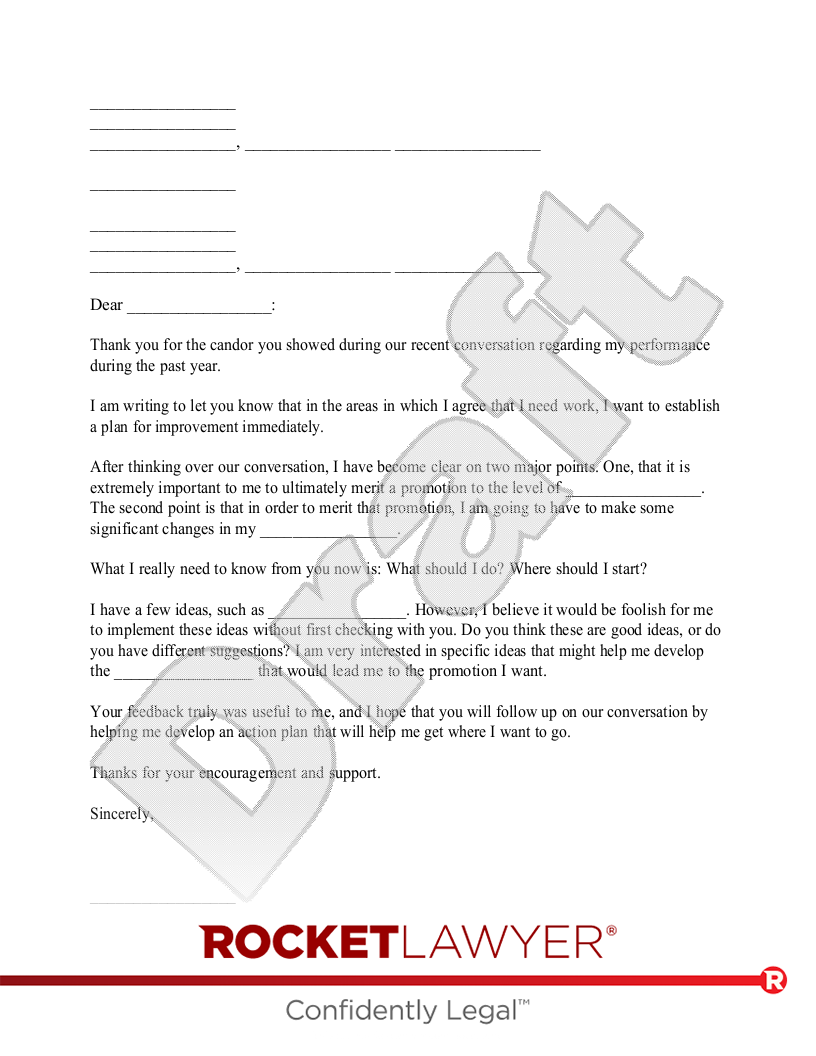 What is a Request Help Toward Promotion?
Completing a Letter Asking For a Promotion is a formal way of asking your supervisor for guidance in securing a promotion. Maybe you just had a phenomenal performance review or a huge success on your last project, and you feel your ready to Get Promoted. No one knows the criteria for receiving a promotion better than the supervisor that is actually making the decision, so why not ask them? Sending A Letter to Your Manager for Promotion can be the first step in finding out what you need to do to get where you want to be.

Our Letter Asking For a Promotion can help you do two important things: it notifies your supervisor that you're interested in taking on more responsibility and it tells them that you're willing to do what it takes to get there. If you've proved in the past that you're a capable employee it could be a good time to talk to your boss. After all, if you just had a great performance review your accomplishments are fresh in your manager's mind. Following up an annual review with a Request Help Toward Promotion letter can help you move forward.
When to use a Request Help Toward Promotion:
You want to ask your boss for a promotion.
You just had a great annual review and want to use it as a stepping stone for a promotion.
Sample Request Help Toward Promotion
The terms in your document will update based on the information you provide
Rocket Lawyer members have customized over 93.5M documents
Ask a lawyer questions about your document