---
Attorneys are saying:

"Rocket Lawyer's document service is the bread and butter of my business, but what I've been most excited about is the On Call program."
---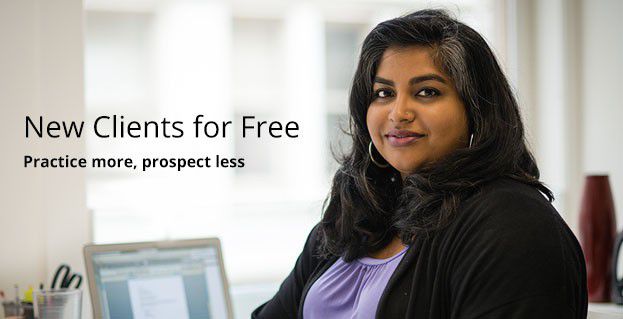 Marketing a law firm has never been easier

Connect with clients

Millions of people visit Rocket Lawyer every month to draft legal documents. When they have questions, or need representation, they reach out to our On Call® attorneys--letting lawyers reach new clients and helping those individuals solve their legal problems.


We help you schedule meetings

You get real-time client requests by phone or email. Your Attorney Services Representative will help set up a time for you and potential clients to discuss their legal issues.


You go to work

At Rocket Lawyer, we believe everyone deserves access to affordable legal services. We provide free documents to attorneys and handle some of the legal marketing (joining On Call® is free)--all we ask is that you pass along some of the savings to your clients.

Complete your profile in 2 minutes

Showcase your experience and make it easy for clients to find you online

Free and Easy

Your profile is completely free and can be updated at any time.

Highly Visible

Optimized directory is visited thousands of times every day.

Get Published

Broadcast your blogs, tweets and more to qualified clients.

Rocket Lawyer Badges

Drive inbound traffic to your firm by displaying badges that set you apart.

Just want the docs? Not a problem.

Low cost subscriptions are available for attorneys who want just the documents. Learn more.

Unlimited Legal Documents

Access thousands of customizable legal documents for your business.

Hassle Free Printing

Print, download and share documents from one secure place.

Tips, Guidance and Alerts

Step-by-step interviews help you with documents that are new to you.

Fast e-Signatures

Execute your documents electronically with our free e-Signature service.

How do I join Rocket Lawyer On Call®?

Fill out our Contact Form or call (888) 627-1193 to speak directly to a representative. We'll ask you some basic questions about your practice and you'll decide if the program is right for you.

What if I just want a free profile or access to the documents?

No problem. We offer free profiles for all attorneys and separate membership plans are available for access to the documents if Rocket Lawyer On Call® is not right for you.

How long does it take to get started?

Joining is fast and easy. Once you are fully onboarded, you'll be entered as an On Call attorney that same day.