MAKE YOUR FREE

Stock Power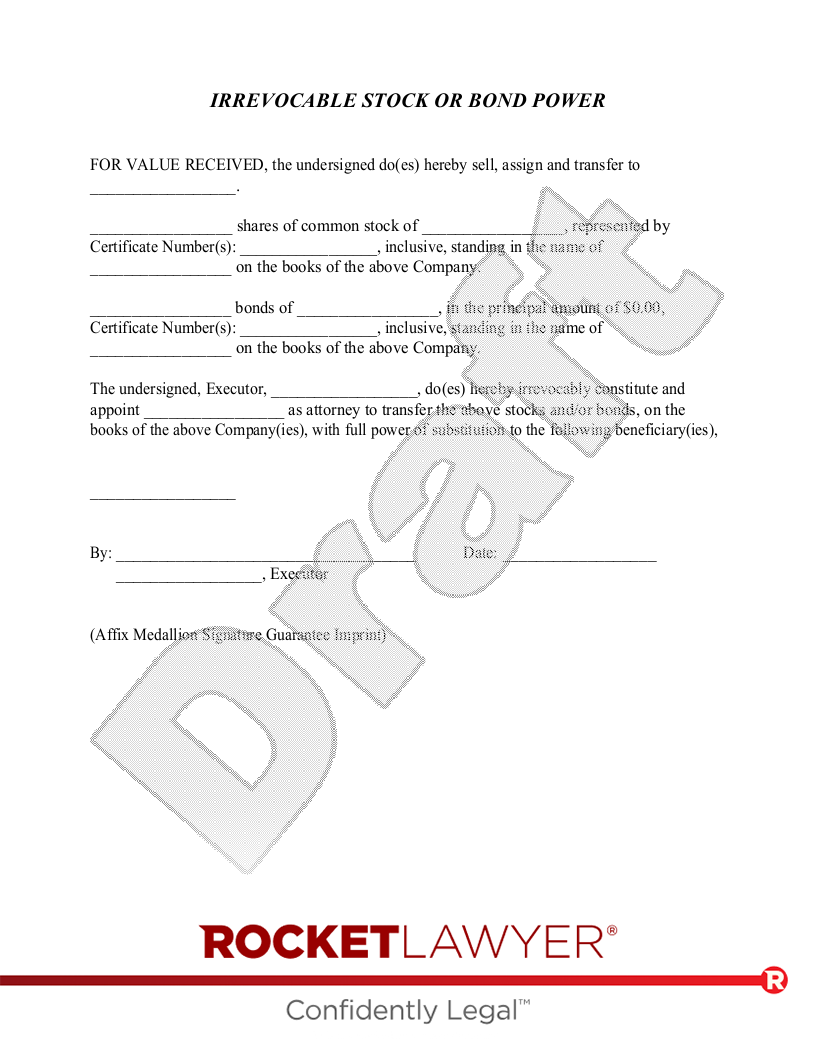 What is a Stock Power?
A Stock Power document allows you to sell or transfer stocks and bonds on behalf of the deceased's estate provided you're a personal representative, beneficiary, or executor. When someone passes away they often leave stocks and bonds as part of their assets. If those assets are still in the market you may need a grant of authority to get them out. A Stock Power document helps you get started.

There's a lot to take care of when someone passes away and getting a Stock Power document may be part of it. If someone has passed away and they had stocks or bonds, which is fairly common, you're going to need to transfer them or sell them. Before you can do that, however, you first have to prove that you have the right to do so. This takes paperwork, but it doesn't need to be a big hassle. Usually, it just takes a formal statement and proof that the person has passed and that you're authorized to make decisions. A Stock Power document can make the process simple so you can get to work.
When to use a Stock Power:
Someone with stocks has passed, and you're the executor of the will, beneficiary, or personal representative.
You want to let a corporation or transferring agent know about someone's passing - and that stocks are involved.
Sample Stock Power
The terms in your document will update based on the information you provide
This document has been customized over 12.5K times
Legally binding and enforceable
Ask a lawyer questions about your document
Sign this document online for free with RocketSign®