A Payment Agreement is an outline of the important terms and conditions of a loan. Payment periods, amounts, and interest rates can all be critical to the loan agreement and it's probably best to document all those elements in writing. If you're borrowing or lending money, a Payment Agreement serves as your detailed receipt of the loan.
Use the Payment Agreement document if:
You plan to borrow money.
You're thinking about lending money.
Wish to prepare an amortization table.
You want to figure out and document monthly payments and interest.
---
<![CDATA[ ]]>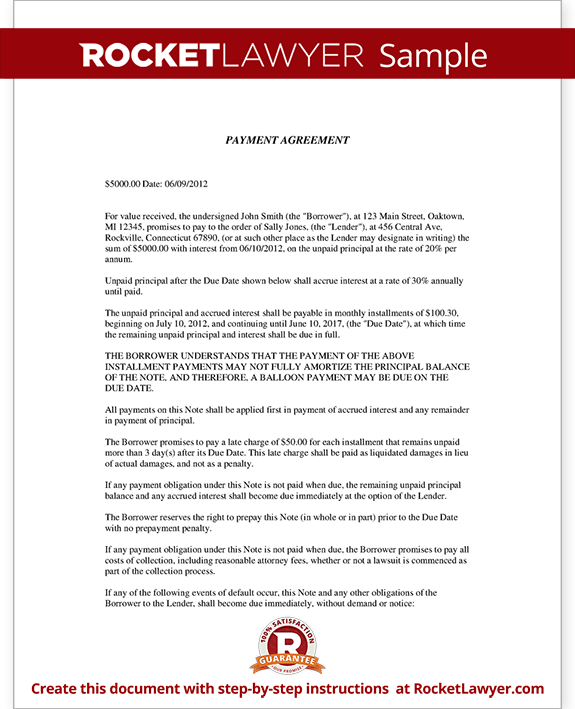 View Sample
Sample Payment Agreement
More than just a template, our step-by-step interview process makes it easy to create a Payment Agreement.

Save, sign, print, and download your document when you are done.

Sample Payment Agreement
Our step-by-step interview process makes creating a printable Payment Agreement easy.
Make Document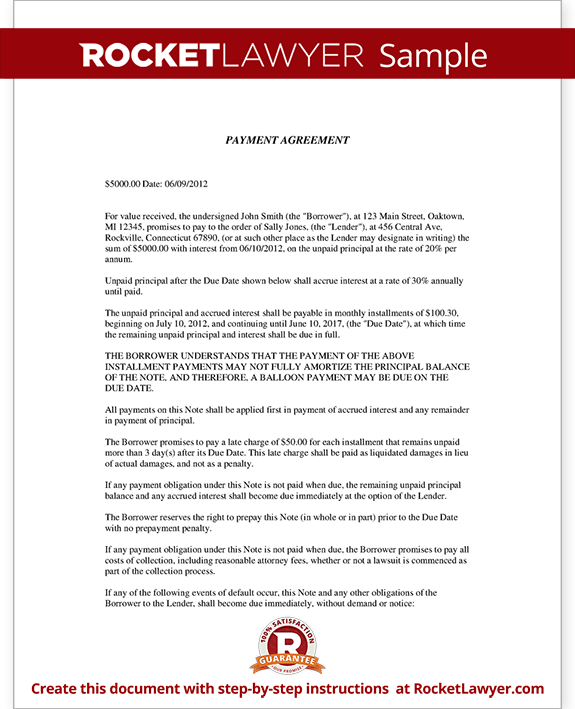 ---
Whenever money is being loaned, a Payment Agreement is a good first step. Loans can contain a lot of information, but there's no reason why they can't be simple. Having all the details organized in one place can help avoid confusion and future complications. Agreements can fall apart, so when your money is involved you should take care to ensure you're protected. Whether you're the borrower or the lender, having everything clearly documented in writing can give you the extra assurance you need. Getting a Payment Agreement drafted is a great foundation for a smooth loan.

Other names for this document: Loan payment Agreement, Payment Plan Agreement, Installment Agreement