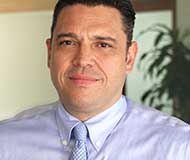 Reviewed by Rocket Lawyer On Call Attorney Mario Jaramillo, Esq.

You've just incorporated your non-profit. Your next step is to define the structure of your organization. Creating Non-Profit Bylaws can help you regulate internal affairs, govern your members, and outline your legal rights and responsibilities. Think of these bylaws as a rule book: once everyone knows how the organization will be run, you can focus on the non-profit work that matters most to you.
Use the Non-Profit Bylaws document if:
You've just incorporated your non-profit, and need to define the structure of your organization.
Non-Profit Bylaws can be a vital tool when it comes to managing your organization. They not only outline the structure of your governing body (that is, your board of directors), they also describe how actions and amendments can take place. Having bylaws in place can help you protect both your members, and the organization as a whole. Your Non-Profit Bylaws should include details like the names of the secretary and the president; whether or not you'll have a corporate seal; whether actions can be taken without a meeting; the number of members on the board of directors, and the length of their terms; whether the organization will cover its directors' legal costs in case of a lawsuit (aka "director liability"); and whether the bylaws can be amended by a simple majority, or a two-thirds majority. Once you've created your Non-Profit Bylaws, you'll have a better understanding of your legal rights and responsibilities, and can get down to business.

Other names for this document: Bylaws for Non-Profit Organizations, Non-Profit Corporation Bylaws

What You'll Need To Complete Your Bylaws
To create bylaws for your non-profit you'll need all the relevant information about the critical aspects of your organization. Here's what you'll need to know:

• The standard information of your organization, including legal name and address.

• The type of non-profit that you've incorporated as, for example: a 501(c)(3).

• Names and positions of board members.

Where Do Bylaws Fit In When Creating a Non Profit?
Bylaws are typically drafted shortly after forming a non-profit and serve as a guiding document for the organization. While it's common to create bylaws shortly after filing your articles of incorporation, it's also possible to create them at a later date or even an early meeting of the board of directors.
---