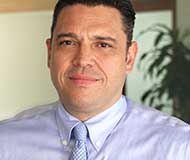 Reviewed by Rocket Lawyer On Call Attorney Mario Jaramillo, Esq.

If you've just incorporated your nonprofit, generally your next step is to define the structure of your organization. Nonprofit Bylaws are a legal document that outlines how your organization will be governed. Bylaws direct many of your nonprofit's activities such as frequency of meetings, membership requirements, voting procedures, amendment procedures, and more.
Use the Non-Profit Bylaws document if:
You've just incorporated your nonprofit and need to define the structure of your organization. Nonprofit bylaws are often required by state governments and each state may have its own set of requirements, you can check with the office of the Secretary of State for more information regarding your state's requirements. While Bylaws are not public documents, most nonprofits do make them available for transparency.
Other names for this document:
Bylaws for Nonprofit Organizations, Nonprofit Corporation Bylaws

When do I make my Nonprofit Bylaws?
Most often Bylaw documents are created shortly after incorporating your nonprofit or simultaneously.

What information do I need to make my Nonprofit Bylaws?
Rocket Lawyer can walk you through the creation of your Bylaws, but the process will go more quickly if you gather some information in advance.

Information often included:

• Basic nonprofit information: organization name, number of directors and term limits, type of incorporation and amendment procedures
• Meeting details: location of meeting, how often meetings occur, procedures to call special meetings, how meetings are announced and quorum size (minimum number of people required for meetings)
• Board of directors information: director qualifications, term limits and attendance requirements, removal procedures, definitions of roles and conflict of interest policies
• Membership information: eligibility requirements, dues, voting rights of members, and quit or termination procedures

Erring on the side of simplicity usually is the best way to start. You'll want to consider the longevity of each bylaw, how clear your language is, and how difficult bylaws might be to change later. And certainly, as time passes you'll process through organizational growing pains and want to alter your bylaws accordingly along the way.

If you'd like guidance on making or updating your Nonprofit Bylaws, ask a lawyer.

---