We make it easy to incorporate your business
Personal guidance for every stage of your business
Sam, Jim, Autumn |
Founders, Tech4America
Incorporated using Rocket Lawyer in December 2012
How it works
Tell us about your business

We file all the paperwork for you

You're done! We'll email your documents to you
Start your incorporation
Answer a few questions. We'll take care of the rest.
Got a question? Give us a call.
Our specialists are standing by to give you the help you need.
(888) 627-1186
Our promise.
If you're not completely satisfied with your incorporation, we'll give you a full refund.
Who uses Rocket Lawyer?
The site has been really user-friendly and has a wealth of information, but the biggest benefit of using Rocket Lawyer is peace of mind - it's priceless to us as a small business owner. I would definitely recommend Rocket Lawyer. I'd give it two yee-haws!
-Carol S.
Co-Founder of Farmyard Darlings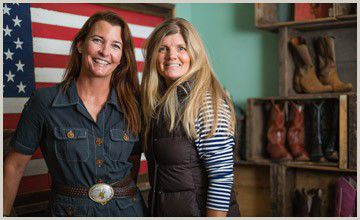 What do I need to incorporate?
Incorporating your business isn't as complicated as
most people think. All you need to get started are:
Your name and address
Your company's name and address
A brief description of what you do
How much does it cost?
It's free to incorporate with Rocket Lawyer. All you pay are the fees in your state.