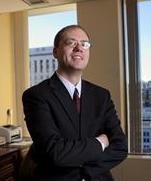 Reviewed by Rocket Lawyer On Call Attorney Kevin Steinacker, Esq.

A warranty deed is a legal document that transfer interest in real property from one person to another, with certain specified covenants from the grantor to the grantee. By using a warranty deed, the grantor promises the grantee (1) that he or she is the owner of the property and has the right to convey it, (2) that no one else is possessing the property, (3) that there are no encumbrances against the property, (4) that no one with a better claim to the property will interfere with the grantee's rights, and (5) to defend certain claims regarding title to the property.
Use the Washington Warranty Deed document if:
You are buying or selling real property and the parties have agreed that the seller will convey title with full warranties
In Washington, the requirements for a Warranty deed are simple: it must be in writing, contain a legal description of the property, be signed by the grantor, and the grantor's signature must be notarized.

Warranty deeds are commonly used in purchase transactions where the buyer wants assurances as to the title of the property.
---